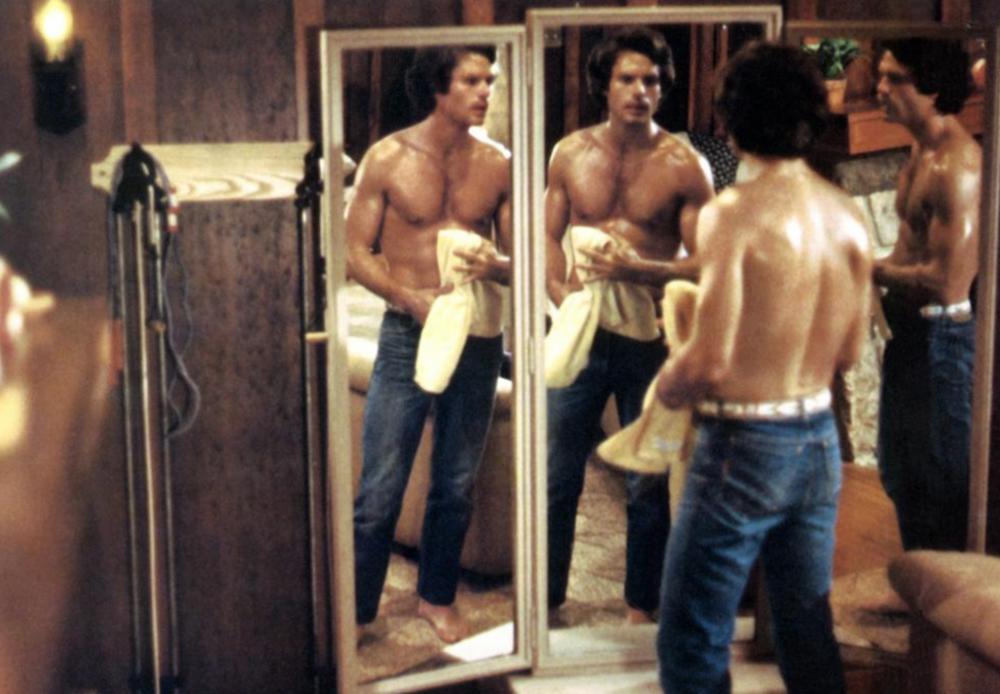 Actor Harry Hamlin starred opposite Michael Ontkean in the 1982 Arthur Hiller-directed drama "Making Love," a Hollywood film that took an early lead in depicting the struggles faced by LGBTQ people.
But Hamlin – whose movie career to that point had included the role of Perseus in the original "Clash of the Titans," in 1981 – now says that his big-screen career was derailed thanks to his having taken the role of Bart McGuire, a gay writer with whom the married character Zack Elliot, played by Ontkean, begins an affair.
Bart is depicted as promiscuous and unwilling to engage in a serious relationship – a commonplace if mythical, preconception of gay men at the time. The more down-to-earth and reliable Zack eventually decides that his marriage to wife Claire (played by Kate Jackson), while convenient for him, is unfair to her. The two divorce amicably, allowing Zack to embrace his authentic self. In an epilogue, Zack and Claire meet once more; both are now happily partnered.
Ostensibly the first mainstream movie from America's moviemaking capital to deal with closeted men and the cost of suppressing one's natural sexuality for the sake of social conformity, "Making Love" was joined that same year by several other LGBQ-themed films; Wikipedia notes that "Personal Beast" and "Partners" also came out that year, as did the comedy "Victor/Victoria."
But while the movie remains a landmark in LGBTQ cinema, Hamlin stated recently that it damaged his career, reports Page Six.com.
In an appearance on the podcast It Happened in Hollywood, Page Six.com reported, Hamlin said that he took the gay role "10 years too early and it completely ended my career.
"That was the last studio picture I ever did," Hamline went on to say. "The door shut with a resounding smash."
Hamlin's IMDb credits list a total of 86 acting credits, most of them post-"Making Love." Indeed, "Making Love" is only Hamlin's sixth acting credit, and his fourth movie role listed at the site.
Hamlin went on to star in a number of television productions and appeared in guest roles on many TV series. Among his notable work are roles on the 1985 miniseries "Space," based on the James Michener novel, and recurring roles on "L.A. Law," "Veronica Mars," "Army Wives," "Shameless," "Mad Men," and "Glee."
Hamlin's most recent film role listed at the site is the 2018 film "No Alternative."
Hamlin added that he has no regrets about the film, Page Six.com noted, telling the podcast that he remains "very proud" of the film and sharing that "not a week goes by" without people approaching him to offer their thanks for that film.
Co-star Michael Ontkean went on to star in a host of films, and achieved lasting fame for his role as Sheriff Harry S. Human in "Twin Peaks." Though Ontkean declined to appear in 2017's "Twin Peaks: The Return," he did have a part in the 1992 film "Twin Peaks: Fire Walk with Me," though his scenes were not included in the finished film.
Those scenes, however, were part of the 2014 film that was cobbled tougher from deleted scenes from "Fire Walk with Me," the 91-minute long "Twin Peaks: The Missing Pieces."
Kate Jackson, who had achieved fame in the TV series "Charlie's Angels" prior to starring in "Making Love," also enjoyed healthy career, much of it in TV movies and guest appearances, as well as recurring roles in "The Scarecrow and Mrs. King," "Baby Boom," and "Third Watch."
Kilian Melloy serves as EDGE Media Network's Assistant Arts Editor. He also reviews theater for WBUR. His professional memberships include the National Lesbian & Gay Journalists Association, the Boston Online Film Critics Association, The Gay and Lesbian Entertainment Critics Association, and the Boston Theater Critics Association's Elliot Norton Awards Committee.