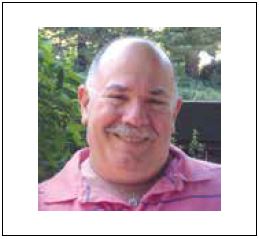 By Dr. Bill Lipsky–
Legendary entrepreneur, community business leader, and passionate sports activist, Elizabeth "Rikki" Streicher, was a leader in the movement to gain human rights for LGBT people in San Francisco. As the owner of three bars for women, she recognized early on tbat the city's bar-based communities, mostly overlooked by the assimilationist homophile organizations of the time, could become informed local voters and organized for political action to overturn the legalized discrimination against them and their ways of life.
Streicher opened Maud's, her first bar, at 937 Cole in 1966. The former site of The Study, also a bar, it was called Maud's Study for a while, "the name being a sort of lesbian code for its patrons," wrote Jane Chamberlin in The Great and Notorious Saloons of San Francisco (1982). If overheard in public, women "going to 'The Study' were women likely to be going to the library."
Maud's became a popular, then legendary, watering hole in the Haight-Ashbury, serving as a place where women could meet, find each other, discover community, gossip, hug. At the time it opened, California law forbade women from being bartenders in clubs they did not own, so the honor of pouring drinks in the early years went to men from nearby gay establishments. When it closed in 1989, it was the longest surviving lesbian bar in the country.
From the start, Maud's bar was a home base for Streicher's political activism. The 1974 edition of Girl's Guide noted that it was "Very Gay Lib oriented," its walls filled with public notices for events and benefits for the women's community, gay and straight. Even so, the focus at Maud's, according to The Advocate Guide (1982), was on playing pool and listening or dancing to music on the jukebox.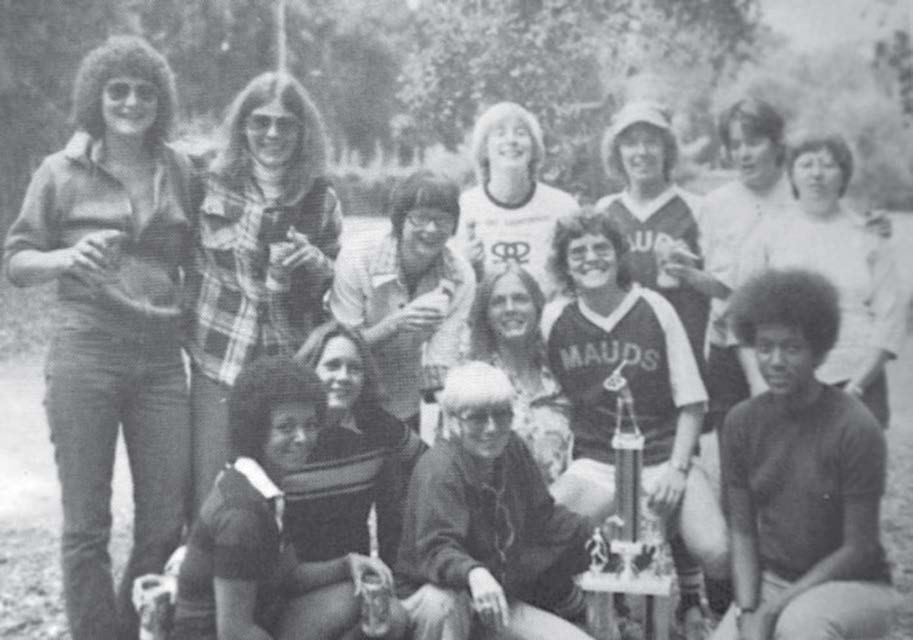 Streicher believed early on in bar culture. She joined the Tavern Guild and served on its board of directors. Formed in 1962 in response to ongoing raids by police of lesbian and gay establishments, it was the first LGBT business association in the United States. It defended the rights of its members, their employees, and their patrons; retained legal assistance for anyone arrested near a gay or lesbian bar; and raised money for important work. Early on, it began inviting politicians to its meetings. Recognizing the possibilities, they attended.
The year Streicher opened Maud's was a momentous one for the city's expanding LGBT communities. Although Fin Alley at 834 Irving, with its go-go girls on the bar, closed in 1966, two other bars for women opened. The Parkwood Lounge at 2001 Irving had limited success, but Peg's Place at 4737 Geary lasted until 1988. Fin's owner Charlene Scott launched Highlander the next year, then Scott's Pit in 1970, which became "the closest thing to a lesbian leather bar in San Francisco."
In addition, 1966 saw new bars for men open in four of the city's LGBT neighborhoods: the Lucky Club at 1801 Haight, Off the Levee at 527 Bryant near the Embarcadero, the Tower Lounge at 1488 Pine in Polk Gulch, and both FeBe's at 1501 Folsom and the Stud at 1535 Folsom, contributing to what was well on the way to becoming leather's "Miracle Mile."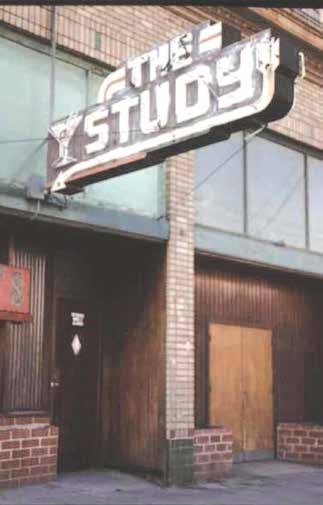 Two of the city's earliest public protests by LGBTs about discrimination against them also occurred in 1966. On Armed Forces Day, May 21, gay men rallied on the steps of the Federal Building in San Francisco's Civic Center to protest their exclusion from the military, this at a time when the draft was still in force and the war in Vietnam was rapidly escalating.
The following August, the Compton's Cafeteria in the Tenderloin became a battleground between the LGBT communities and police when police tried to evict a group of noisy customers, many who were drag queens. Not only was it a bumpy night, but it was also the first notable time when LGBTs forcibly resisted their oppression in San Francisco.
Streicher opened Amelia's at 647 Valencia Street in 1978 (the building originally housed a mortuary). Advertising itself as a "woman's bar and disco," it also had a pool table, but was, reported The Advocate in its 1981 Guide, "especially recommended if you love to dance." The second floor, which featured a stage, was often used for community events and benefits.
Named for pioneer aviator Amelia Earhart, the space previously housed businesses that had not lasted long. The Gaslight, which opened there in 1972, survived for about a year; it featured drag shows, then gay melodramas, then nude go-go boys before being raided and closed in 1973. In 1977, it became the Gay 20's Speakeasy, which closed in 1978. Streicher's establishment retained its popularity for 13 years, finally closing in 1991.
Olive Oil's Bar and Grill, Streicher's third establishment, opened at Pier 50 in 1982. The next year, when Queen Elizabeth and Prince Philip concluded their visit to San Francisco, Mary Ann Singleton, according to Armistead Maupin, writing in Babycakes (1984), watched their yacht, the Britannia, sail off toward the Golden Gate while sitting on a stool in the bar. Promoted as a lesbian drinkery, it also attracted many gay men.
Rikki was a passionate sports enthusiast and she sponsored women's sports teams for bowling, volleyball, pool, and basketball. Baseball, however, remained her favorite, an enthusiasm rewarded in 1976 when Maud's team won the first-place championship in the Bay Area Women's Softball League. Streicher helped to organize the Gay Games in San Francisco in 1982, and then went on to co-found the Federation of Gay Games, its successor organization.
At the fourth annual Games in New York in 1994, Streicher received the Dr. Tom Waddell Award for her contributions to gay athletics. Rikki Streicher Field, in the heart of the Castro, also recognizes her contributions to LGBT sports. In 2018, she was saluted with a plaque on the city's Rainbow Honor Walk as an "entrepreneur and sports advocate who brought San Francisco's bar-based communities into the city's movement for LGBT rights."
Bill Lipsky, Ph.D., author of "Gay and Lesbian San Francisco" (2006), is a member of the Rainbow Honor Walk board of directors.
Published on February 13, 2020